Reports are streaming in that Syrian regime forces and its Iranian allies have already started violating the truce brokered between Trump and Putin at the G20 summit last week.  This would mean the much vaunted truce lasted all of 24 hours.
Regime forces target Elnayma, east of Daraa, with heavy artillery, showing no commitment to the truce in Southern Syria

— FSA News (@FSAPlatform) July 9, 2017
and again:
We registered 10 regime violations across #Daraa & #Quneitra of new south-west Syria deal on its 1st day yestrday

— FSA News (@FSAPlatform) July 10, 2017
Regime forces continue ceasefire violations with artillery shelling on liberated neighborhoods of Daraa#SyriaCeasefire

— FSA News (@FSAPlatform) July 10, 2017
The fighting continued near Daraa and the Sweida, two areas covered by the ceasefire.  Below is a map of showing areas of control as the the ceasefire went into place.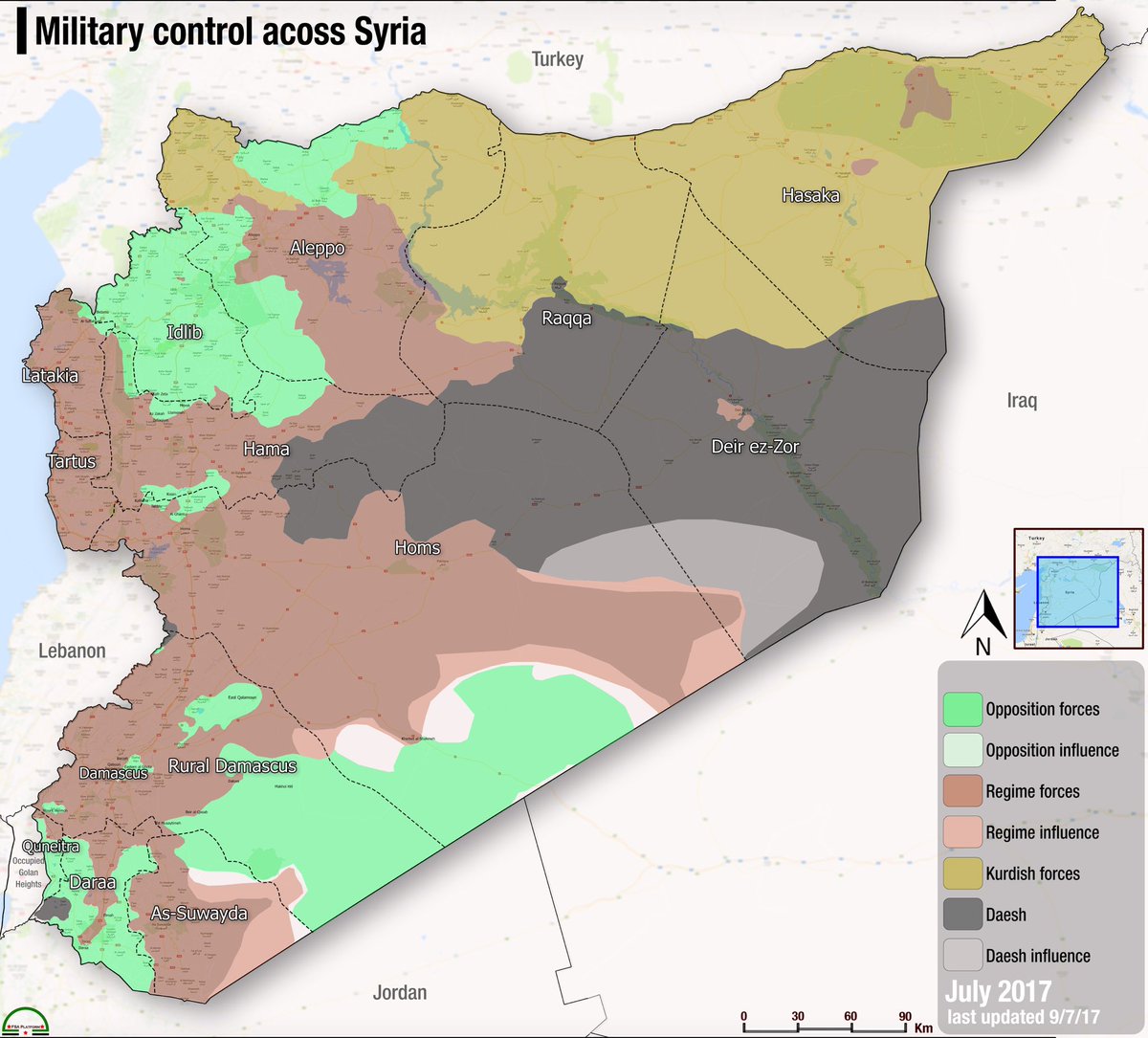 With the ceasefire beginning to unravel even before the first Russian troops show up to monitor it, the question is how long before the Trump administration and Moscow decide to try to reorganize for another try. The regime and Iran will not stop while the wind is at their backs. They were closing in on capturing Daraa before the agreement and if they do now they will split two of the rebel areas in half and stand on the border of Jordan just a few kilometers from the Southern Golan.
Did Putin Outmaneuver Trump?
Despite Trump's glowing victory speech after the agreement he "brokered" at the G20, it appears to be Putin that played the President Trump.  Afterall, Putin knew full well that Syria and Iran would not rest until they at least took all of Daraa if not more.  He also knew that his airforce was no longer needed to achieve Daraa's conquest.
The question remains, will Trump admit he was out played? Or will he continue to spread the false notion that there is actually a ceasefire, when in fact there was none.  The faster the Trump administration realizes that no deal can be made with the regime, Iran, or even their Russian backers, the faster he can stave off total defeat.